Hungarian Central Bank Chief Supports Crypto Ban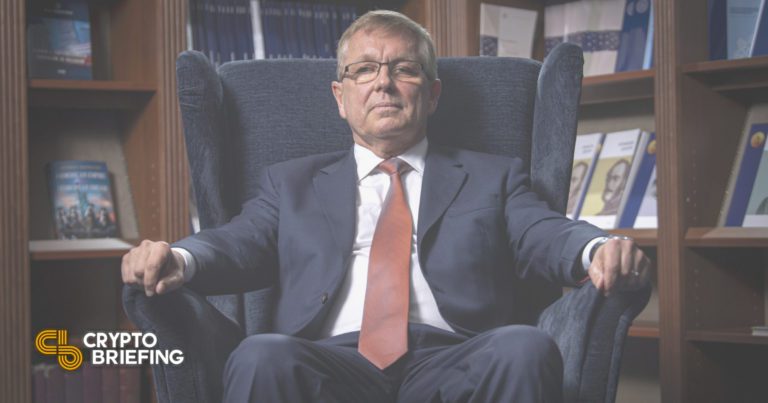 Key points to remember
György Matolcsy, the Governor of the Central Bank of Hungary, sided with the Bank of Russia in supporting a ban on crypto trading and mining.
Matolcsy also cited his support for the main EU regulator who suggested a ban on proof of work, although said regulator did so for environmental reasons, while Matolcsy did not.
The Bank of Russia seems to have been rejected by other Russian authorities.
The Governor of the Central Bank of Hungary, György Matolcsy, has spoken out in favor of banning crypto trading and mining. In a press release issued today, Governor Matolcsy expressed his agreement with the Bank of Russia's proposal to ban both trading and mining of cryptocurrencies.
Central bank governor backs ban
Support for the cryptocurrency ban is circulating again in Europe, this time in Hungary.
György Matolcsy, Governor of the Central Bank of Hungary, said today that he supported the Russian Central Bank's proposal to ban crypto investment and mining that was presented on January 20. Governor Matolcsy also said he supports the proposed ban on proof-of-work mining. put forward by one of the main EU regulators on January 19.
Matolcsy expressed concern about the role of cryptocurrencies in illicit activities, saying it was "clear that cryptocurrencies could serve illegal activities." He also expressed reservations about the growth of "financial pyramids". The central bank governor cited the Bank of Russia's warning of "bubbles" resulting from "dizzying growth and market value of cryptocurrencies…defined primarily by speculative demand for future growth."
Governor Matolcsy said unity within the EU was needed to prevent "the formation of new financial pyramids and financial bubbles". He stressed, however, that EU citizens, as well as businesses, "would be allowed to own cryptocurrencies overseas," if regulators were able to "track their holdings."
European Securities and Markets Authority Vice President Erik Thedéen, presumably the main EU regulator that Matolcsy has pledged to support, argued on January 19 for a ban on proof of work. for reasons different from those of the Governor of the Central Bank of Hungary. Thedéen argued for a proof-of-work ban due to environmental concerns rather than the primarily financial concerns that Matolcsy aired.
Matolcsy reproduced the point of view of the Bank of Russia, which offers a ban on crypto mining and trading on January 20. Nevertheless, the next week, Russian agencies and authorities appeared to reject the central bank's proposal, opting instead for regulation without a ban. Last week, the Russian Finance Ministry seemed corroborate the view that regulation was preferred over prohibition, arguing for the legalization of crypto and for banks to be allowed to trade cryptocurrencies.
Disclosure: At the time of writing this article, the author of this article owned BTC, ETH, and several other cryptocurrencies.