Planète Courrier awards $ 32,000 in grants | Sports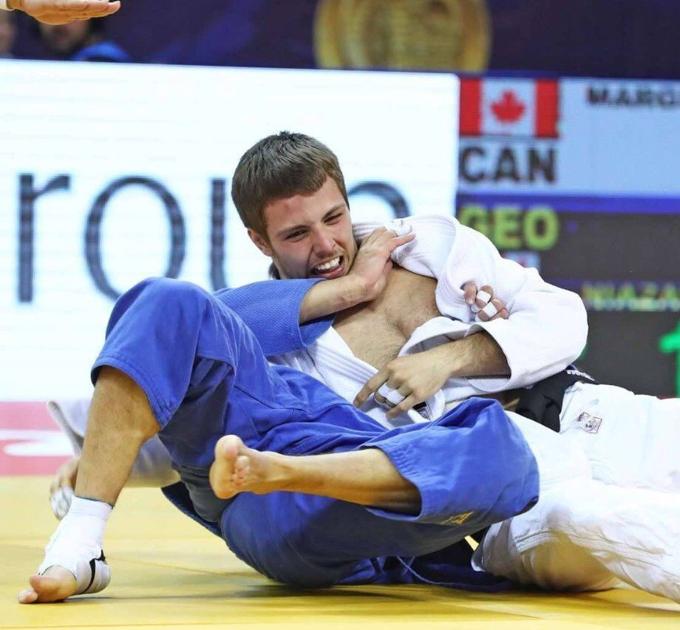 The Quebec Foundation for Athletic Excellence recently awarded a total of $ 32,000 in scholarships to 10 student-athletes, thanks to Planète Courrier, which has contributed to the FAEQ's sponsorship program for several years. "It is very important for us at Planète Courrier to give back to young people while involving our employees," said David Lavigne, president of Planète Courrier. "To develop team spirit, promote healthy lifestyles and get to know the student-athletes we support and who inspire us so much.
Among the recipients were several local athletes. There were two road cyclists, Matisse Julien from Laval, winning $ 2,000 and Arnaud Beaudoin from Mont-Royal, also recipient of $ 2,000. Montreal judoka Arthur Margelidon won a $ 2,000 purse, Saint-Lazare softball player Léa Chevrier won a $ 4,000 prize, as did diver Laurent Gosselin-Paradis from Ile Bizard.
Julien, 18, was gold medalist in the junior category at the Quebec Championships in September 2020 and silver medalist in the junior division at the Canadian Championships in June 2019.
He studied natural sciences at Collège Lionel-Groulx and maintained an academic average of 88% in the fall semester. Julien would like to work in the field of mechanical engineering. He is interested in physics, problem solving and project work. The cyclist hopes to stand out at the next World Juniors in order to achieve his main sporting goal of winning a contract with a professional team within two years.
Beaudoin was the winner of two of the three junior races during the Contrecoeur Chronos in the summer of 2020 as well as the winner of the Rimouski International Succession Tour in July 2018.
Beaudoin, 19, studied natural sciences, pure and applied sciences profile, at Cégep André-Grasset.
He is also studying at Dorval Aviation to obtain his private pilot license. Beaudoin plans to study mechanical or aeronautical engineering and eventually obtain an MBA. The cyclist dreams of shining among seniors on the Quebec scene, but also in Canada.
Margelidon was a silver medalist at the Grand Slam in Tbilisi, Georgia, in March 2021 and a bronze medalist at the Grand Slam of Antalya, Turkey, in April 2021, and Budapest, Hungary, in October 2020.
The 27-year-old is studying for his bachelor's degree in physical activity, kinesiology profile, at the University of Quebec in Montreal with the aim of becoming a kinesiologist. He intends to give back to his sport and help the next generation of athletes once his athletic career is over. The judoka is currently training for the Tokyo Olympics and plans to stay competitive until the Paris Games in 2024.
Gosselin-Paradis teamed up with Ethan Pitman to win gold in the 10m synchronized at the Grand Prix in Madrid, Spain in February 2020. He finished sixth on the 10m platform at the Canadian Championships. winter in December 2019.
Gosselin-Paradis, 20, studied remotely at Florida Virtual Global School and has maintained an academic average of 90% since starting his studies in 2020 and plans to study at Concordia University next year. Gosselin-Paradis would like to work in marketing and real estate and pursue his dream of participating in the Olympics.
Chevrier was selected to the Quebec team that will represent the province at the 2022 Canada Games.
She was the top pitcher at the U16 Canadian Championship in August 2019, helping the Rebels win the tournament bronze medal.
Chevrier studied in Secondary V at Collège Bourget and maintained an academic average of 84% and will be studying crime intervention techniques at John Abbott College starting in August. His future career path is oriented towards the legal profession. On the diamond, Chevrier, 17, hopes to play for Team Canada as well as play and study at an American university, win gold at the Canadian Championships and stand on the podium at the 2022 Canada Games with Team Quebec.