Real Estate Investment Forum 2021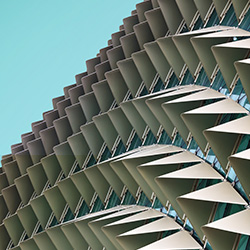 Some 18 months have passed since the start of the new world order, which has left extremely deep traces on the Hungarian and global real estate markets. A year ago it was probably too early to assess the actual damage and change, but the positive approach and confidence of market participants kept the sector from collapsing even as dramatic and tangible negative signs emerged. appeared in certain areas both on the part of funders and tenants. It's our job to rebuild the market, put it on a new footing and somehow integrate the new normal into it. We should see opportunities rather than risks in change.
There is probably no better opportunity for the first stage of rebuilding than a long-awaited personal encounter in this vibrant and vibrant market full of professional and personal connections, the world of real estate professionals. Now we can come face to face, shake hands, toast and celebrate again, not to mention exchanging views on the most important professional and business issues and hearing what thought leaders in the marketplace have to offer. have to say.
Our Real Estate Investment Forum, which had a record attendance of over 1,000 professionals two years ago, followed by huge interest in the hybrid online and offline format last year, once again offers a one-day professional program on topics such as investment, development, finance, macroeconomics. trends, technological innovations, home office, facility management, retail, hotel, e-commerce and logistics, future city, housing market, alternative product, marketing and HR. Don't miss the event of the year! Let's meet !
Real estate awards on November 18 at the Groupama Arena
For the first time, this year's edition of our traditional award ceremony will not take place at the end of the Real Estate Investment Forum but will take place in a separate networking event, which we expect Hungarian real estate professionals to do. Let's celebrate together this year's exceptional performance in the real estate market! More details to follow.