The final stages of the Budapest ONE office park reach their climax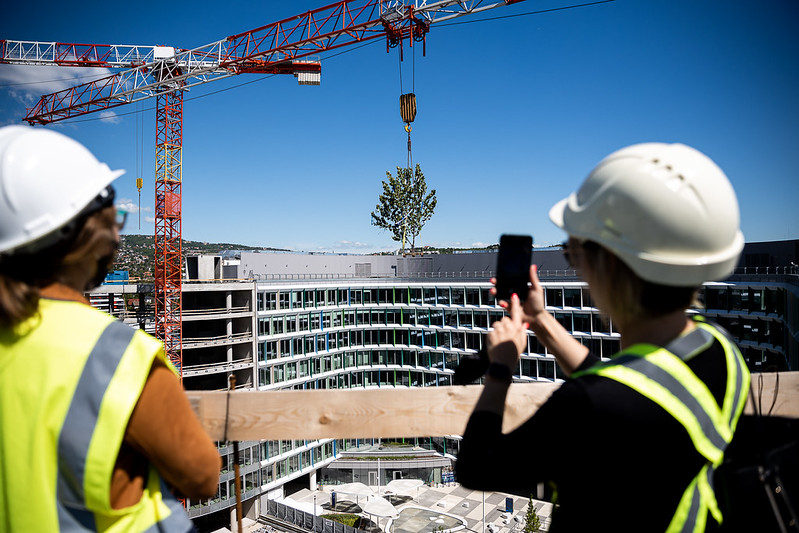 The second and third phases of Futureal's Budapest ONE office park have reached their climax, according to a press release sent to the Budapest Business Journal.
Budapest ONE will house both Vodafone's new head office and BT's regional service center.
After the completion of the first phase of 25,000 m² delivered in early 2020, the two projects, developed simultaneously, will offer an additional 40,000 m² of offices, nearly 3,500 m² of shops and services and nearly 2,500 m² of green spaces . The two new phases will be ready to welcome tenants in the second half of 2022.
"When completed, the Budapest ONE office park will expand the capital's office market with a total of over 65,000 m² of leasable area. In our experience, tenants want a return to normal operation as soon as possible. However, due to the coronavirus epidemic, employee expectations have changed, so companies need to focus on spaces that encourage creativity, collaboration and provide a comfortable, healthy and safe environment. As a result, there is still a strong market demand for office buildings offering high quality, human-centric solutions, "said Tibor Tatár, CEO of Futureal.
"I am very happy that all the walls for the future BT office are already in place," said Péter Győri, BT national host. "The completed building will meet the 21st century expectations raised by a modern, wellness-oriented company and its colleagues today. I am sure the office represents the highest standard, both technologically and in terms of construction, exactly what we want BT's head office in Hungary to be. "
Regarding the design of the new Vodafone Headquarters, Zsuzsanna Tóth, Deputy Director of Human Resources at Vodafone, said: "When choosing our new headquarters, we were looking for a modern building, so it matches today's architectural solutions. hui and also correctly represents Vodafone. as an innovator in the field of information technology and telecommunications. Budapest ONE addresses all aspects defined by us, so there was no doubt that we wanted to create the workplace of the future here: a workplace that provides our colleagues with an inspiring environment that promotes their mental and physical well-being. .
"It was also an important aspect that we were able to demonstrate our latest and most innovative technologies in our new headquarters. In the coming months, we will work with our colleagues and partners to create the most suitable office environment for the job of the future, "she added.
In addition to the BREEAM green building sustainability rating system, the office park designed by architecture studio Paulinyi & Partners was one of the first in Hungary to achieve the international WELL Building Platinum prequalification, which recognizes aspects that have a positive impact on employee health. and well-being. In response to market needs, Futureal has launched its Stay Safe initiative, the press release says. At the top of the entire building complex, a panoramic tartan running track of nearly 500 meters will also be available to workers. The underground garage will include chargers for electric cars, as well as electric bicycles and electric scooters.
In the new underground garage, not only electric cars but also electric bicycles and electric scooters can be recharged.